Chiropractic Health Center of Hamburg Specializing in Pain Relief and Preventative Care
Hamburg Chiropractor with over 30 Years of Experience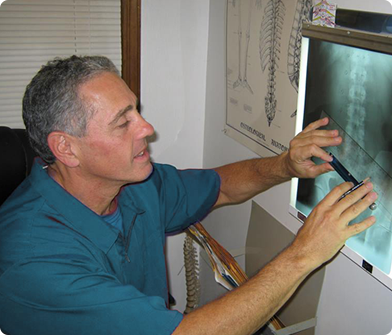 We have experience in treating infants, teenagers, adults, senior citizens and athletes of all ages. We can show you how to become more flexible, stronger and healthier so you can enjoy the things in life that you want to do.
Our mission is to keep as many people out of surgery and off of pain medication as we possibly can.
Dr. Peter Karas
The Type of Care that Fits Your Lifestyle
We have many patients who practice preventative maintenance care and many who just come in for treatment when they are in pain.
Explore our site to get an understanding of what chiropractic is, what techniques we perform and what to expect as a patient in our Hamburg chiropractic office.
Some of the conditions patients come to see us for include neck, mid and low back pain, pinched nerves, rotator cuff, carpal tunnel, herniated and bulging discs, sports injuries and weight management.
We specialize in a variety of techniques to help you.
We use muscle stimulation, hot packs, ultra sound, spinal decompression traction, Graston / Gua Sha, nutritional and weight loss counseling for along with gentle effective spinal manipulation.
Many of our patients get chiropractic treatment from Dr. Peter Karas DC and massage therapy from Ashley Karas CMT as part of their health and wellness regimen.
We also sell supplements in our office from reputable vitamin companies that we have been dealing with for many years. This ensures our patients are getting the best products for their money.
In health, is wealth. Get started on your path to wellness with our chiropractor. X-ray facilities are located on-site if needed. Contact Chiropractic Health Center of Hamburg today to experience the benefits of natural drug-free health care. (973) 827-8150