Exercise & Rehabilitation
Are Your Workouts Working For You?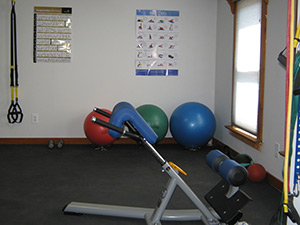 Whether you are a couch potato or an avid athlete, part of my job is to teach you how to obtain more flexibility in your muscles, achieve greater range of motion in your joints and strengthen your spine. It starts with the first visit to the office. To begin the body conditioning process, we teach our patients simple stretching exercises they can do at home and work.
Customizing to Meet Your Needs
We have found that some people are afraid to exercise once they have an injury. When you exercise without the correct posture and form, you can indeed injure yourself further. With my 30 plus years of experience, I modify routines for each patient's specific needs. If a patient can't do an exercise a particular way, we will work together to adjust the form so they can complete the exercise plan successfully.
Fitting Fitness Into Your Day
You may have heard that sitting is the new smoking. We agree. That's why regular movement throughout the day is vital. The good news is you don't have to be a distance runner or committed CrossFitter (though you can be!) to reap the rewards of moving more.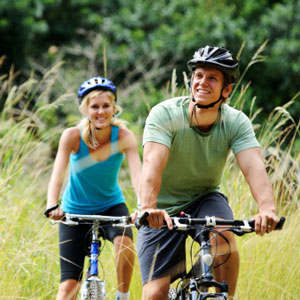 Here are some simple ways you can get more movement in your day:
Take the stairs instead of the elevator
Walk your dog
Participate in a conference call while standing
Use a standing desk at work or home
Work out while watching TV
Feel like taking a sitting break? You still can exercise. For example, you could do crunches for your core while you are sitting on the couch watching TV.
Did you know your neck has a core and needs to be strengthened as well? We can show you some simple exercises to strengthen your neck, which can assist in supporting the spine.
Are you looking to get healthy and stay healthy? Start with a strong core. Contact us and let us show you how you can help your own back!

Exercise Hamburg, Vernon, Franklin, Sussex NJ | (973) 827-8150