Nutritional Supplements
We carry a full line of supplements from Standard Process, Doctors Pride, Nutrition Frontiers and Nutri-West for our patients nutritional needs. These companies are well known and respected in the nutritional supplement industry.
Why are nutritional supplements important?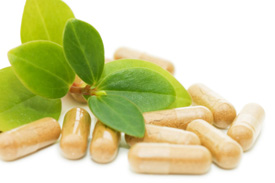 Eating a well balanced diet doesn't cut it anymore due to the depleted soils our foods are grown in. You need to eat 3 apples to get the same nutritional value as an apple grown in the 1940's. An orange in 1950 contained 100mgs of vitamin C. Todays orange has 5mgs. The poor choices on nutrition our nation has been making over the last 50 years, in growing and consuming our foods, has significantly affected our overall health and medical costs. We are producing more calories per acre but with less nutritional value.
Reseach suggests very strongly that the large majority of our nations health issues developed because of lifestyle choices directly associated with our modern diet. Fast foods, packaged foods and processed foods are slowly depleting our health.
Chiropractic is a powerful tool on its own in helping the body heal. Combined with the right nutrional supplements providing the building blocks for healing is a win-win situation. Call (973) 827-8150 to learn more.

Nutritional Supplements Hamburg, Vernon, Franklin, Sussex NJ | (973) 827-8150